Live at The Tropicana
Catch Murray perform at the
Tropicana at a 4:00pm show!
Fantasy at The Luxor
Evening guest star appearances
in the sexiest show on the Strip!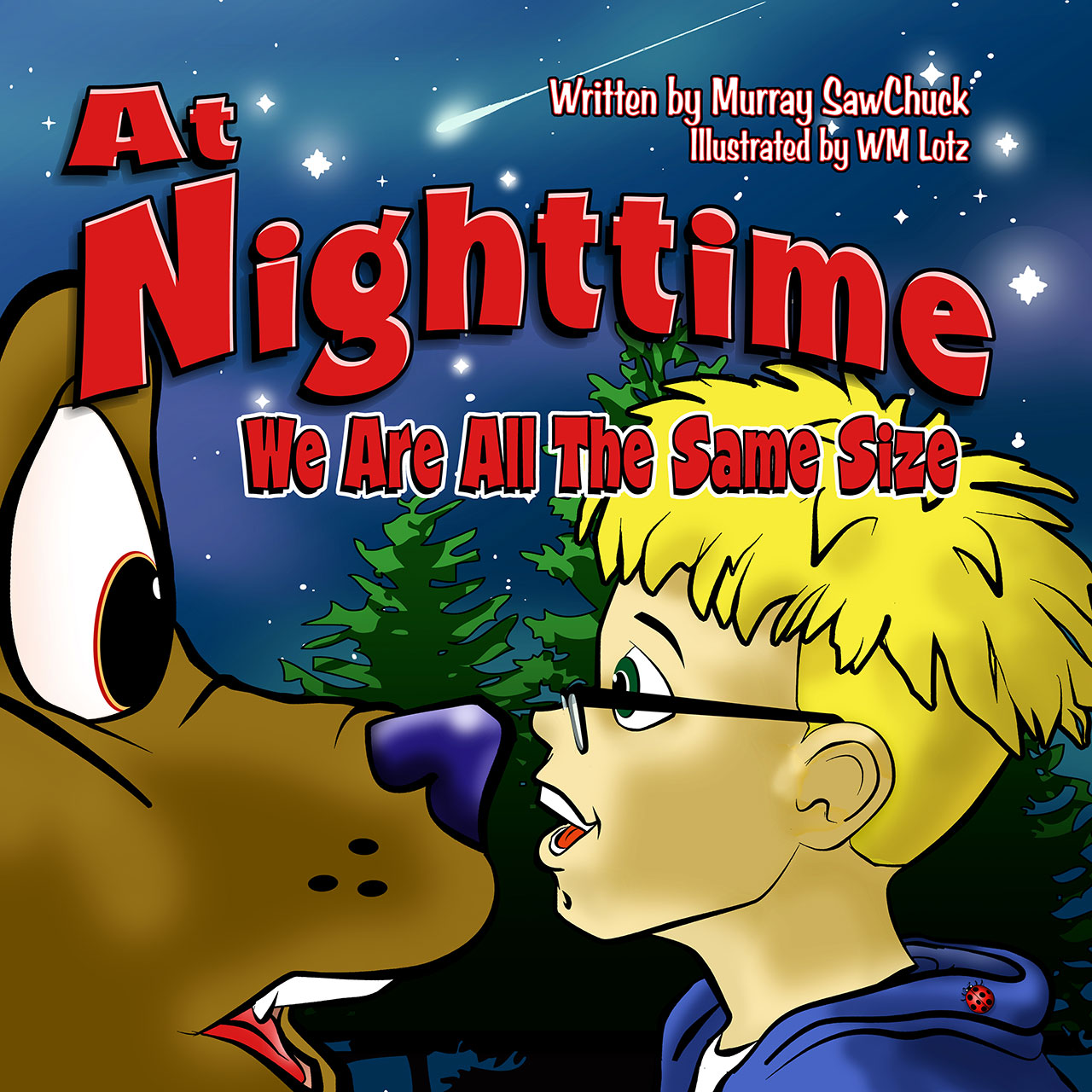 Purchase Murray's New Kids Book!
Get a personalized video from Murray you'll never forget!
"The funniest magician in Las Vegas!"
– Dean Cain, Host of Masters of Illusion
See Murray The Magician Live!
Upcoming Shows
Date
City
Venue
12/01/22
Las Vegas, Nevada
Tropicana Laugh Factory Comedy Club

Time:

4:00pm.

Address:

3801 S. Las Vegas Blvd..

Venue phone:

(702) 739-2411. Buy Tickets
12/02/22
Las Vegas, Nevada
Tropicana Laugh Factory Comedy Club

Time:

4:00pm.

Address:

3801 S. Las Vegas Blvd..

Venue phone:

(702) 739-2411. Buy Tickets
12/03/22
Las Vegas, Nevada
Tropicana Laugh Factory Comedy Club

Time:

4:00pm.

Address:

3801 S. Las Vegas Blvd..

Venue phone:

(702) 739-2411. Buy Tickets
12/04/22
Las Vegas, Nevada
Tropicana Laugh Factory Comedy Club

Time:

4:00pm.

Address:

3801 S. Las Vegas Blvd..

Venue phone:

(702) 739-2411. Buy Tickets
12/08/22
Las Vegas, Nevada
Tropicana Laugh Factory Comedy Club

Time:

4:00pm.

Address:

3801 S. Las Vegas Blvd..

Venue phone:

(702) 739-2411. Buy Tickets
12/09/22
Las Vegas, Nevada
Tropicana Laugh Factory Comedy Club

Time:

4:00pm.

Address:

3801 S. Las Vegas Blvd..

Venue phone:

(702) 739-2411. Buy Tickets
12/10/22
Las Vegas, Nevada
Tropicana Laugh Factory Comedy Club

Time:

4:00pm.

Address:

3801 S. Las Vegas Blvd..

Venue phone:

(702) 739-2411. Buy Tickets
12/11/22
Las Vegas, Nevada
Tropicana Laugh Factory Comedy Club

Time:

4:00pm.

Address:

3801 S. Las Vegas Blvd..

Venue phone:

(702) 739-2411. Buy Tickets
12/15/22
Las Vegas, Nevada
Tropicana Laugh Factory Comedy Club

Time:

4:00pm.

Address:

3801 S. Las Vegas Blvd..

Venue phone:

(702) 739-2411. Buy Tickets
12/16/22
Las Vegas, Nevada
Tropicana Laugh Factory Comedy Club

Time:

4:00pm.

Address:

3801 S. Las Vegas Blvd..

Venue phone:

(702) 739-2411. Buy Tickets
12/17/22
Las Vegas, Nevada
Tropicana Laugh Factory Comedy Club

Time:

4:00pm.

Address:

3801 S. Las Vegas Blvd..

Venue phone:

(702) 739-2411. Buy Tickets
12/18/22
Las Vegas, Nevada
Tropicana Laugh Factory Comedy Club

Time:

4:00pm.

Address:

3801 S. Las Vegas Blvd..

Venue phone:

(702) 739-2411. Buy Tickets
12/22/22
Las Vegas, Nevada
Tropicana Laugh Factory Comedy Club

Time:

4:00pm.

Address:

3801 S. Las Vegas Blvd..

Venue phone:

(702) 739-2411. Buy Tickets
12/23/22
Las Vegas, Nevada
Tropicana Laugh Factory Comedy Club

Time:

4:00pm.

Address:

3801 S. Las Vegas Blvd..

Venue phone:

(702) 739-2411. Buy Tickets
12/24/22
Las Vegas, Nevada
Tropicana Laugh Factory Comedy Club

Time:

4:00pm.

Address:

3801 S. Las Vegas Blvd..

Venue phone:

(702) 739-2411. Buy Tickets
12/25/22
Las Vegas, Nevada
Tropicana Laugh Factory Comedy Club

Time:

4:00pm.

Address:

3801 S. Las Vegas Blvd..

Venue phone:

(702) 739-2411. Buy Tickets
12/29/22
Las Vegas, Nevada
Tropicana Laugh Factory Comedy Club

Time:

4:00pm.

Address:

3801 S. Las Vegas Blvd..

Venue phone:

(702) 739-2411. Buy Tickets
Date
City
Venue
11/29/22
Las Vegas, Nevada
The Luxor Hotel & Casino

Time:

10:30pm.

Box office:

(877) 386-4658.

Address:

3900 S. Las Vegas Blvd..

Venue phone:

(877) 386-4658. Buy Tickets
11/30/22
Las Vegas, Nevada
The Luxor Hotel & Casino

Time:

10:30pm.

Box office:

(877) 386-4658.

Address:

3900 S. Las Vegas Blvd..

Venue phone:

(877) 386-4658. Buy Tickets
12/01/22
Las Vegas, Nevada
The Luxor Hotel & Casino

Time:

10:30pm.

Box office:

(877) 386-4658.

Address:

3900 S. Las Vegas Blvd..

Venue phone:

(877) 386-4658. Buy Tickets
12/02/22
Las Vegas, Nevada
The Luxor Hotel & Casino

Time:

10:30pm.

Box office:

(877) 386-4658.

Address:

3900 S. Las Vegas Blvd..

Venue phone:

(877) 386-4658. Buy Tickets
12/03/22
Las Vegas, Nevada
The Luxor Hotel & Casino

Time:

10:30pm.

Box office:

(877) 386-4658.

Address:

3900 S. Las Vegas Blvd..

Venue phone:

(877) 386-4658. Buy Tickets
12/04/22
Las Vegas, Nevada
The Luxor Hotel & Casino

Time:

8:00pm.

Box office:

(877) 386-4658.

Address:

3900 S. Las Vegas Blvd..

Venue phone:

(877) 386-4658. Buy Tickets
12/04/22
Las Vegas, Nevada
The Luxor Hotel & Casino

Time:

10:30pm.

Box office:

(877) 386-4658.

Address:

3900 S. Las Vegas Blvd..

Venue phone:

(877) 386-4658. Buy Tickets
12/05/22
Las Vegas, Nevada
The Luxor Hotel & Casino

Time:

10:30pm.

Box office:

(877) 386-4658.

Address:

3900 S. Las Vegas Blvd..

Venue phone:

(877) 386-4658. Buy Tickets
12/06/22
Las Vegas, Nevada
The Luxor Hotel & Casino

Time:

10:30pm.

Box office:

(877) 386-4658.

Address:

3900 S. Las Vegas Blvd..

Venue phone:

(877) 386-4658. Buy Tickets
12/07/22
Las Vegas, Nevada
The Luxor Hotel & Casino

Time:

10:30pm.

Box office:

(877) 386-4658.

Address:

3900 S. Las Vegas Blvd..

Venue phone:

(877) 386-4658. Buy Tickets
12/08/22
Las Vegas, Nevada
The Luxor Hotel & Casino

Time:

10:30pm.

Box office:

(877) 386-4658.

Address:

3900 S. Las Vegas Blvd..

Venue phone:

(877) 386-4658. Buy Tickets
12/09/22
Las Vegas, Nevada
The Luxor Hotel & Casino

Time:

10:30pm.

Box office:

(877) 386-4658.

Address:

3900 S. Las Vegas Blvd..

Venue phone:

(877) 386-4658. Buy Tickets
12/10/22
Las Vegas, Nevada
The Luxor Hotel & Casino

Time:

10:30pm.

Box office:

(877) 386-4658.

Address:

3900 S. Las Vegas Blvd..

Venue phone:

(877) 386-4658. Buy Tickets
12/11/22
Las Vegas, Nevada
The Luxor Hotel & Casino

Time:

8:00pm.

Box office:

(877) 386-4658.

Address:

3900 S. Las Vegas Blvd..

Venue phone:

(877) 386-4658. Buy Tickets
12/11/22
Las Vegas, Nevada
The Luxor Hotel & Casino

Time:

10:30pm.

Box office:

(877) 386-4658.

Address:

3900 S. Las Vegas Blvd..

Venue phone:

(877) 386-4658. Buy Tickets
12/12/22
Las Vegas, Nevada
The Luxor Hotel & Casino

Time:

10:30pm.

Box office:

(877) 386-4658.

Address:

3900 S. Las Vegas Blvd..

Venue phone:

(877) 386-4658. Buy Tickets
12/13/22
Las Vegas, Nevada
The Luxor Hotel & Casino

Time:

10:30pm.

Box office:

(877) 386-4658.

Address:

3900 S. Las Vegas Blvd..

Venue phone:

(877) 386-4658. Buy Tickets